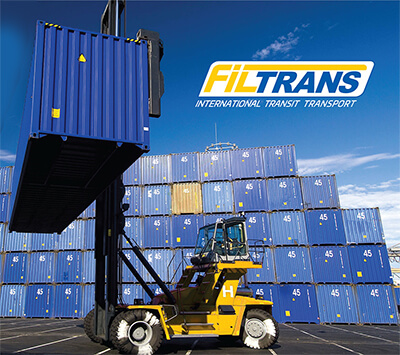 International Transit Transport
FILTRANS was created in March 1994 following the spin-off of the Transit activity of Société Générale Maritime GEMA and its main mission was to support and develop the Transit, Transport and Warehousing businesses.

Thus, after more than twenty years of existence, thanks to the experience it has capitalized on, the means at its disposal and the networks it has developed, FILTRANS has become a privileged partner of the port authorities and a provider of choice. economic operators.